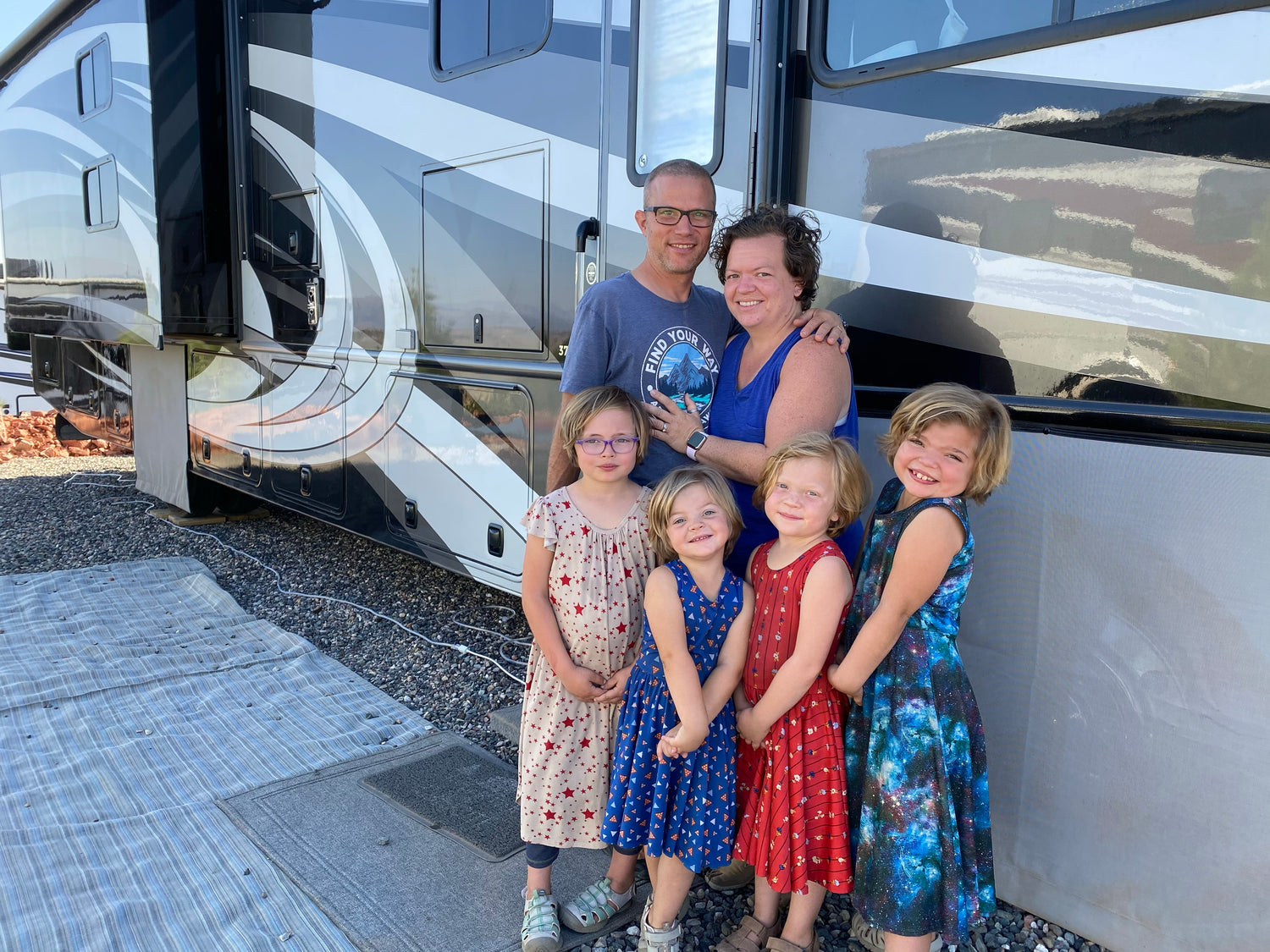 Meet the family!
Let me introduce you to our little family! For those that don't know us, that is me (Jennifer) with the love of my life (Philip) in the back.
We have been married 12+ years now and we have 4 beautiful little girls ages 11 and under. We unschool our girls, meaning we let them direct the path for what they want to learn. It has worked so well and because of our lifestyle they have been exposed to so many experiences across the United States where they have been able to learn first hand.
Talk about bad luck!
During the early years of our marriage we experienced a fair amount of bad luck when it came to careers. At the time we got married, Phil had a job, going on 10+ years at a dental practice close to 2 hours away from where we settled down.
During the first year of marriage we were blessed with our first little girl. Since things were going well with Phil's career we thought it best that I quit my job to be a stay at home mom. During birth I was forced into an emergency C-section, where I ended up being put under and totally missed the birth of our first child. Thankfully she was health, all was well and my husband was able to stay home the first two weeks with us while I recovered.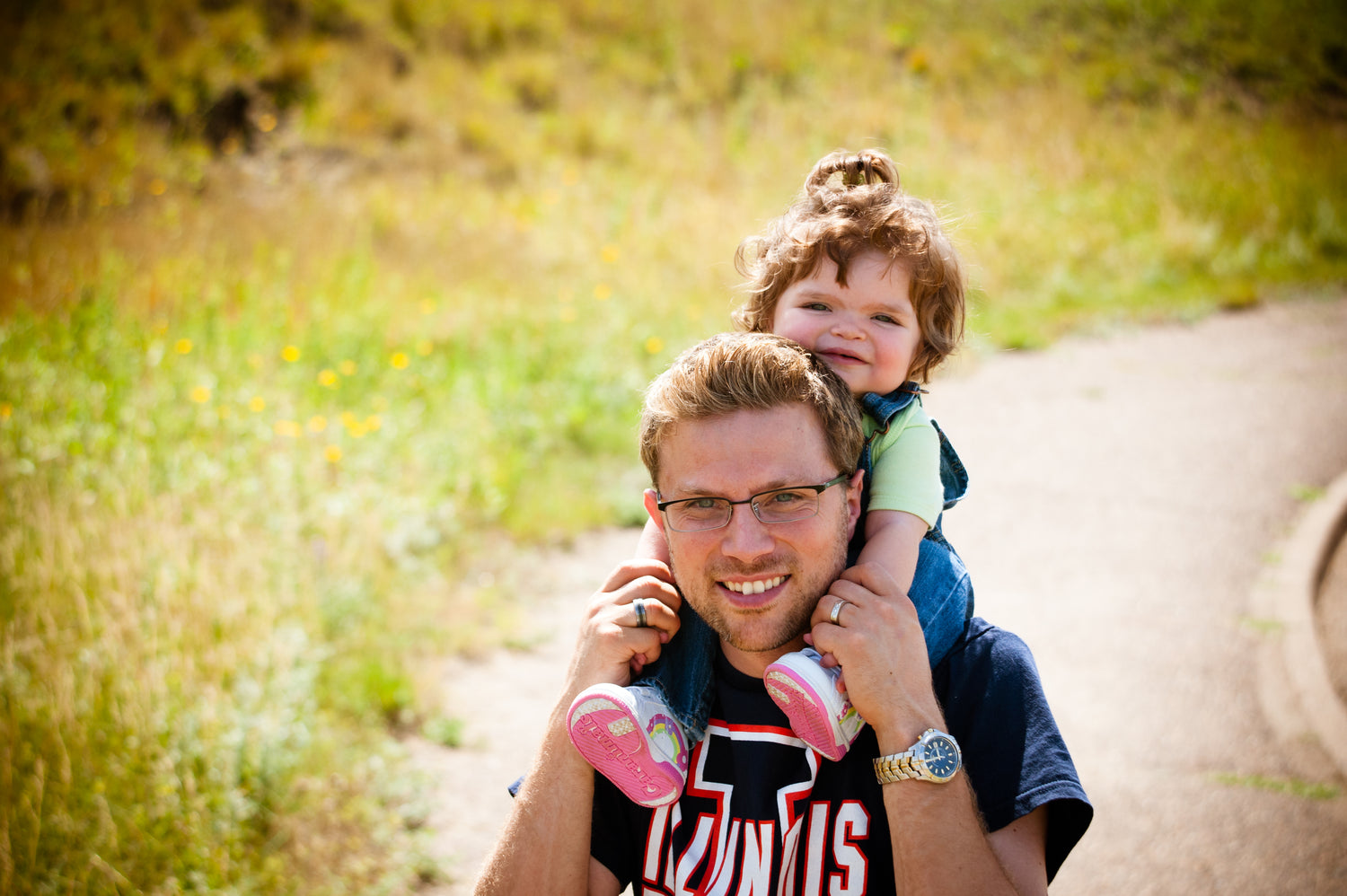 After those two weeks, he returned to work, only to discover the company was sold and they were dissolving the IT department. So here we are with a newborn, high medical bills and no income.
Thankfully another job came along a short 2 months later. This job was still a distance but much closer at 60 minutes. Unfortunately for us this job would only last about 8 months because the company was facing major
cutbacks and the low man goes first.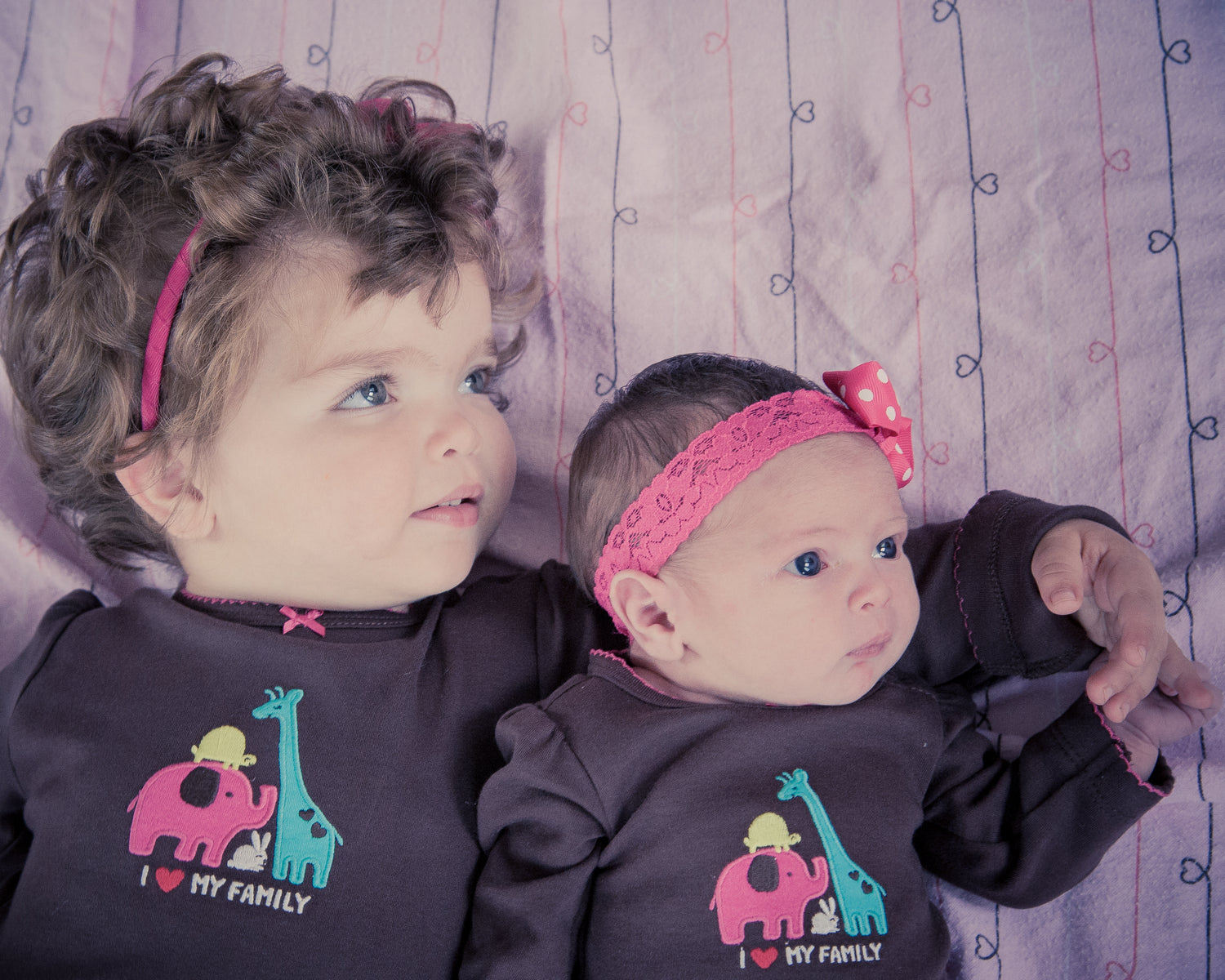 Baby Number 2
In September of 2012… hello job number 3. This one looked promising it was a contract to hire position. We were hopeful that everything would work out and we would get a job offer at the end. He started this job literally weeks before we had baby number 2 by the way.
This job required him to travel all over the state and we only had one car. But we were thankful for a good job. He worked this job through the holidays and his contract was ending the end of January. We were anxiously awaiting news of a job offer, and we kept getting pushed off… Come to find out they told us it was a contract to hire but the reality was it was seasonal help and once the holidays were done, he was done.
So for the third time we went back to the welfare office to collect what we could as we were once again searching for income. Thankfully only 2 months would go by this time and then he landed a job at the local hospital in the IT department. It was a good job but didn't pay the best. The good news is this job would stick, now to find a way to earn extra money.
During this time I launched a photography business, I would take pictures of anything I could, families, babies, weddings and more.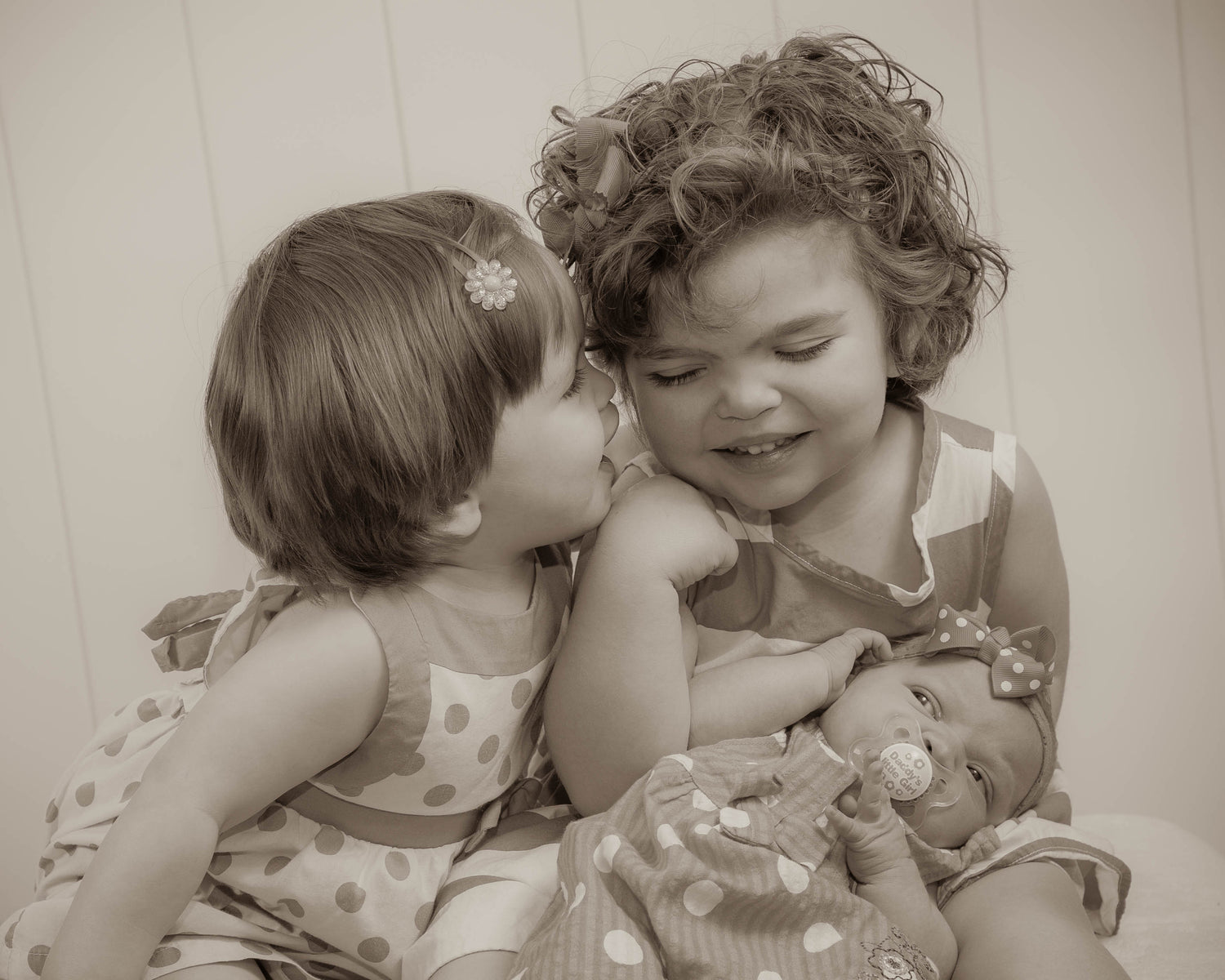 Baby Number 3
Summer of 2013 and we are pregenant with baby number 3. I was desperate for a natural birth and with 2 C-sections it put me at high risk. I searched high and low for a Dr to work with me and found one almost 2 hours away. He was confident I could do a VBAC. I went and saw him throughout my entire pregnancy and I felt good!
April (2014) rolled around and came to find out my Dr was leaving on vacation, which left me no choice but to return for a 3rd C-Section and washing all my hopes of a natural birth away. Our little girl was healthy so we were overjoyed!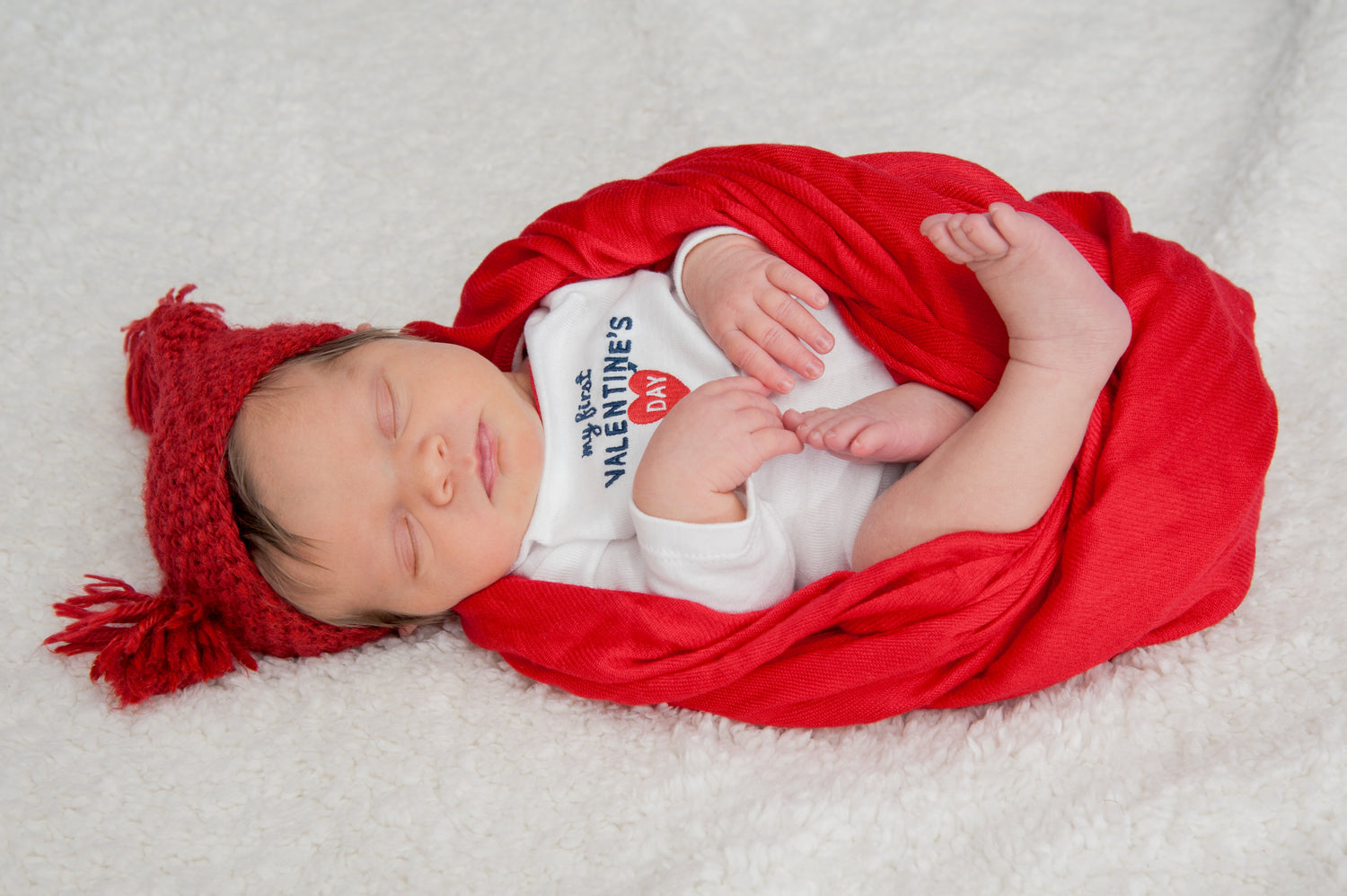 Four Little Girls
In February 2016 our 4th little girl
would make her debut. Yes 4 girls! Since having a natural birth was off the table I pushed hard to at least have a birth the way I wanted which was family friendly and allowed me to hold her as soon as she was born and never be separated.
It was also about this time that we discovered this thing called a mobile lifestyle.
A Mobile lifestyle is basically where you sell everything, buy an RV and spend your days traveling exploring, and experiencing life with family as the focus, while choosing the minimalist lifestyle.
My husband and I have always LOVED to travel, so it's no surprise that this actually interested us. Of course at the time it was only a dream, because how could we possibly afford to do that, with 4 kids you have to have a career and income.
We didn't let the dream die though it was ever present in our lives, we followed families on You Tube that lived this way, watched, learned, and prayed to find a way to make this happen.
In the summer of 2016 I started helping out a dear friend with her LuLaRoe business. She lived 4 states away so there wasn't a ton I could do but I could help her with anything digital. So I edited her pics and created graphics for her. Little did I know this was only the beginning.
Soon after I started with her things I got to thinking about how I could help others out, designing stuff, but I had no clue how I would do this let alone let people know I am here. So I dragged my feet on doing anything. The thoughts about it never left my mind. So July 2016 I opened up my Etsy shop, I figured let me give it a try. The worst that can happen is that it goes nowhere then I am no worse off, right?
OH my word! My mind was quickly blown away by the need! I went from opening up my shop to working 40 hours a week within a weeks time. The best part was that I loved working with each and every single one of my customers. There are so many customers out there that can attest to what it is like working with me. I have many customers that have been with me from the beginning Etsy days.
It wasn't long before my husband and I realized that this was going to be it, this was going to be what was going to allow our current dream come true. This was something we never expected or anticipated!
The Fall of 2016 we purchased our travel trailer (never having EVER gone camping before together), yeah you heard that right, we were crazy I think! We went on our first little camping trip a few weeks later and loved it! We knew we made the right choice!
That same fall my husband was able to quit his job and come home so he can help with the kids, and I could focus more on the business. Everything was going great!
We were moving forward with going mobile, downsizing and started selling off our stuff and then just after Christmas my world came tumbling down.
Policies changed and we were no longer able to outright advertise that we could make stuff for LuLaRoe. Sales dropped to nothing and we were devastated!
Over the course of the next few weeks I spent a lot of time scrambling, thinking, exploring, and trying to find a way to make it all work. I connected with another graphic designer and we worked together on a couple projects hoping to stir up some business. But nothing was the same.
Rebuilding
We were determined to not fail, so we started to rebuild the business! As a graphic designer I can design anything for anyone it just has to
be requested by the customer, so that was our focus moving forward!
So I launched my Facebook group and worked on networking, growing, and expanding. It started slow but it is because of a lot of amazing people spreading the news that my group is what it is today, in fact this business is 100% built on referrals!
Because of you and your referrals and your loyalty I am able to provide for my family!
It is because of you we are able to live our best life!
In the summer of 2017 it was official we moved into our trailer and put our house on the market, we were ready, this was happening... 1 week in and major devastation our trailer flooded! Oh no!! Luckily we had good insurance but this landed us with living with my parents for several months while the repairs and everything took place.
In July we sold our house officially and simultaneously my best friend un-expectantly passed away. Man it was a summer of emotions for sure!!

Fast forward to the end of the summer we were well ready to get started on this new adventure. We needed the change and the hope of a better tomorrow. So mid October we did it! We officially loaded up our trailer and set off into the sunset.
We are now over 4 years of traveling and we still are loving it, shortly after our 2nd full year we traded our travel trailer in for a 38ft motorhome and have really enjoyed being a bit more mobile, travel days have become easier and have been able to extend our boondocking days. There has been a lot of learning and figuring out as we go. Maneuvering cell signal and balancing travel, exploring and the business. There are bumps in the road but it's always about figuring it out and making it work. Finding the Joy no matter the circumstance.
Over the last year we have modified our travel style and slowed down quite a bit, this is to help with the ever increasing prices of everything.
We have taken on camphosting in exchange for a free place to stay. This requires volunteer time to pay for the site, it was a way to supplement the income some. It has been nice but we are dreaming of being able to get back to the way we used to travel.
You can follow our journeys more on Instagram @AlwaysFindJoyInTheJourney
One last note... The name of my business is Designs On The Go, because not only can you get designs in a fast and efficient way but because I am literally Designing On The Go!
Thank you SO INCREDIBLY Much from the bottom of my heart for supporting my small business! You will never know how much it means to us!
Always Remember...
"It is never a matter of whether or not it can be done, but rather how can it be done." ~ Jennifer Aggio
Give to our travel jar
As much as we try to be fully dependent upon our business we experience ups and downs, like most businesses. I have had some people ask at times if they could give funds of any amount just to help so we decided to add this option here ONLY for those that feel led to give. Please do not feel like you must. However any amount is always greatly appreciated and it all goes a long way in helping us along our journey! So thank you if you are able to give!